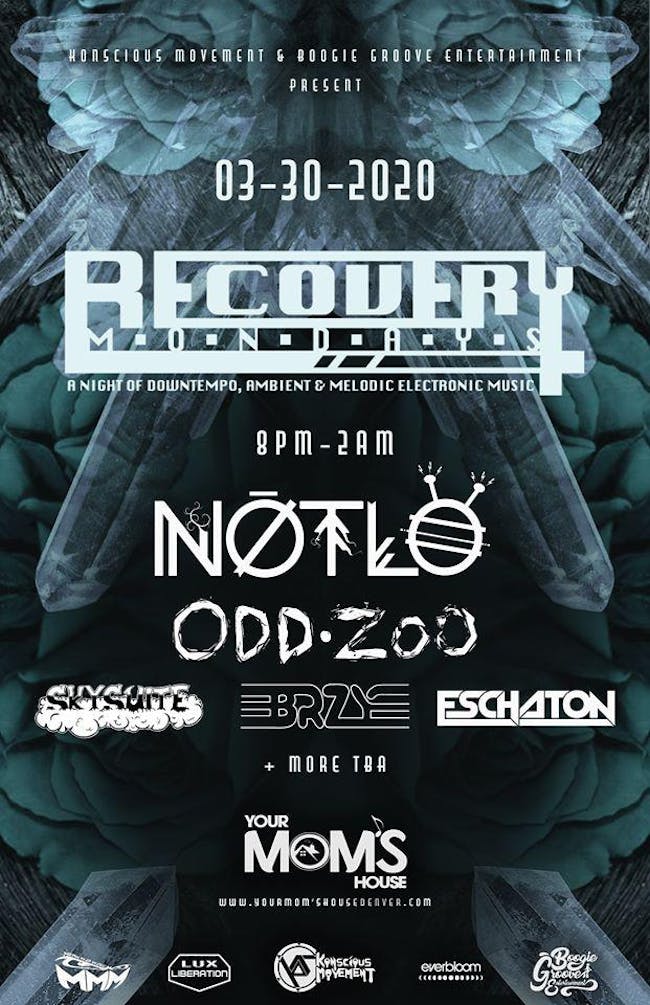 Konscious Movement & Boogie Groove Entertainment Present
NotLö
Odd Zoo, Sky Suite, BRZY, Eschaton, Guitarthur
$8.00 - $12.00
Sales Ended
Recovery Mondays ft. NotLö
Recovery Mondays ft. NotLö
March 30th, 2020
Tix >> http://bit.ly/3bBBsYd
w/ Odd Zoo | Sky Suite | Eschaton | Brzy | Guitarthur | Foresee
Supported by: Mean Mug Music
NotLö
http://soundcloud.com/notlobassmusic
Electronic-Bass Music Producer/DJ
Mean Mug Music Artist
keeping you elevated through music
Odd Zoo
http://www.theoddzoo.com
http://soundcloud.com/odd-zoomusic
Odd, psychedelic, Free-form bass music influenced by sound culture, the humans within it, and the lower frequency.
Sky Suite
https://soundcloud.com/skysuite
Bass music project created in Denver, CO. Sky Suite is a beacon for the lost, something for you to grasp onto, something to keep you elevated.
BRZY
https://soundcloud.com/brzy-music
Electronic producer, DJ and bass music enthusiast BRZY brings the hard-hitting bass music with deep roots in hip-hop, reggae, full of driven basslines, hip-hop beats and a beautiful touch of
ambiance.
Eschaton
www.eschatonbassmusic.net
http://soundcloud.com/eschatonbassmusic
Driven by all different genre's and styles Eschaton brings a brand new palette of frequency delivered in the form of original production, remixing, live mixing ect..
Guitarthur
Foresee
Stage and Production:
Lux Liberation
Vendors | Live Painters | OPEN FLOW!
(Reach out If Interested in vending/painting)
Doors 7pm | Show 8pm
$8 | $12
Happy Hour >> 4pm-8pm >> 1/2 Off All Drinks (Includes Top Shelf)
21+
Presented by Konscious Movement & Boogie Groove Entertainment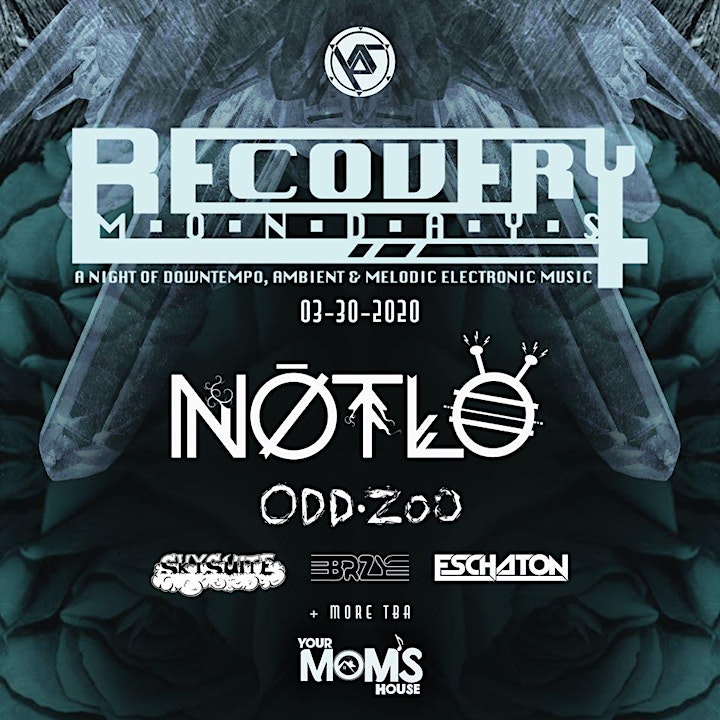 Venue Information:
Your Mom's House
608 E 13th Ave.
Denver, CO, 80203